CONNECTIONS Training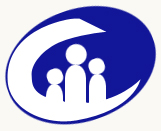 The CONNECTIONS Training Project provides local departments of social services and voluntary agency staff with training to aid in the comprehensive knowledge of the New York State Child Welfare automated information system, CONNECTIONS. The project offers a range of supports to users, including but not limited to:
Development of curricula and associated learning materials
Instructor-led classroom and web-based training
Self-directed instruction and distance learning using cutting edge technology
Tip Sheets
Technical support to users, resource users, and training coordinators
Other administrative activities in support of CONNECTIONS
Project staff also work collaboratively with other contracted training providers to deliver integrated training for child welfare workers. These activities reduce the amount of participant travel needed to attend training and increase the understanding of how the CONNECTIONS system works as a decision-making tool in direct support of the programmatic aspects of child welfare work.
For further information about training opportunities and for class registration visit: CONNECTIONS Classroom trainings