PDP's Newsletter
Our newsletter, the PDP Communiqué, provides timely and critical information, best practices, and valuable insights about the education and training fields, as well as relevant developments in the larger academic and public service environments. With articles written by practitioners and scholars from diverse settings, the PDP Communiqué informs and sustains inquiry and conversation related to individual and organizational performance in our rapidly changing world.
Volume 33, Fall 2014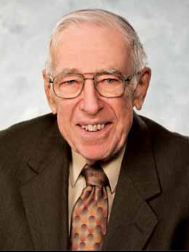 A Tribute to the Legacy of Donald Kirkpatrick
by Eugene J. Monaco—Executive Director and Public Service Professor, Professional Development Program
Donald Kirkpatrick, a leader in the field of learning and development, is recognized as the creator of the framework for a system, process, and metrics to assess the impact of training. Kirkpatrick's framework has proven to be a remarkable contribution that has influenced the field for more than half a century.
Kirkpatrick passed away in May 2014 at the age of 90, leaving behind a legacy that not only shaped the field of learning and development during the major part of the 20 th century, but also reflected his lifelong commitment to improving training outcomes. Replicating his impact on the field of learning, development, and training will be unlikely because his framework, which so effectively measures training impact, is without a doubt a formidable contribution and will forever be his epithet.
(continued in the PDF version)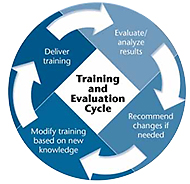 PDP and Four-Plus Decades of the Kirkpatrick Model
by Susan Gieryic—Senior Research Scientist Evaluation Unit
In the 1970s, PDP began using the Kirkpatrick Four- Level Training Evaluation Model as a guiding framework to evaluate the effectiveness of its different continuing professional education and training programs. PDP continues to use Kirkpatrick's evaluation model, which remains as relevant and viable as when it was first introduced by Donald Kirkpatrick in 1959. This article summarizes the history of PDP's on-going evaluation activities within the paradigm of the Kirkpatrick Model.
(continued in the PDF version)
Evaluation Initiatives at the Public Service Workshops Program
by Lina Rincón—Research Scientist Evaluation Unit
In its working partnership between the NYS Governor's Office of Employee Relations (GOER) and the Public Employees Federation (AFL-CIO) (PEF), the Public Service Workshops Program (PSWP) provides a wide range of training and professional development programs for PEF- represented and Management/Confidential employees. This training is delivered in different occupational areas, ranging from accounting to education, health care, engineering, information technology, law, and counseling, as well as training in more general workforce skills.
(continued in the PDF version)
Learning, Monitoring, and Evaluation are Fundamental Worldwide
In March 2014, PDP's Eugene Monaco and John Thompson, along with George Obhai, Kenyan Monitoring and Evaluation expert, co-facilitated a three-day workshop entitled "CPST Monitoring, Evaluation, and Learning Workshop" for the Center for Parliamentary Studies and Training (CPST) at the Center for International Development in Kenya.
(continued in the PDF version)
Also in this issue: