PDP's Newsletter
Our newsletter, the PDP Communiqué, provides timely and critical information, best practices, and valuable insights about the education and training fields, as well as relevant developments in the larger academic and public service environments. With articles written by practitioners and scholars from diverse settings, the PDP Communiqué informs and sustains inquiry and conversation related to individual and organizational performance in our rapidly changing world.
Volume 34, Spring 2015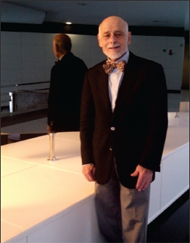 Training beyond Policy and Regulations: Assisting with Trauma and Stress
by Eugene J. Monaco—Executive Director and Public Service Professor, Professional Development Program
The different ways in which trauma, complex stressors, and issues of wellness affect victims concern those who deal with the consequences. It drives their need to better understand how to more effectively deal with issues of trauma and stress. We focus this issue of the Communiqué on training and evidence-based practices that assist workers as they interact with their clients who may be confronted with problems resulting from trauma and stress.
Trauma and stress can have significant life-changing consequences on behavior, relationships at home or in the workplace, and our overall ability to cope with life events. Children subjected to primary or even secondary trauma can be particularly affected in their cognitive processes, physical health, behavior, and social functioning. This may lead to further social-behavioral issues and criminal conduct, adding additional stress to already overworked social service, juvenile justice, and criminal justice systems.
(continued in the PDF version)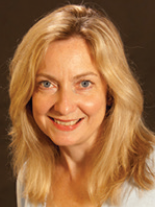 Restorative Integral Support (RIS) for Post-Trauma Wellness
by Heather Larkin Holloway—Associate Professor UAlbany School of Social Welfare
This brief article presents the Restorative Integral Support (RIS) model and addresses training implications for agency leaders and providers of service to clients.
Research reveals a relationship between accumulated adversity and serious health risks, health, and social problems. Agency leaders are faced with bringing together a variety of best practices to respond to client needs within the context of local resources to provide comprehensive and recovery-oriented services for people experiencing multiple problems, including adversity and trauma.
(continued in the PDF version)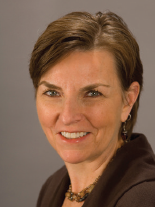 The Dimensions of Wellness
by Brenda Seckerson, MA, CEAP—Employee Assistance Program (EAP) Coordinator, University at Albany
Over the years we've come to realize that when we talk about "wellness" we need to consider more than just our physical health. Overall well-being has several dimensions, and we are best served by looking at it from a holistic perspective. What are the dimensions of wellness?
(continued in the PDF version)
What is Child Traumatic Stress?
"Child Traumatic Stress occurs when children or adolescents are exposed to traumatic events or traumatic situations that overwhelm their ability to cope" (The National Child Traumatic Stress Network, 2015).
(continued in the PDF version)
Also in this issue: