Professional Development Program Retrains Registered Nurses to Address Forecasted Shortage
To help alleviate an anticipated nursing shortage in New York state, the Professional Development Program (PDP) at the University at Albany has developed two new programs—the RN Training Project and the RN to BSN/MSN Training Program—designed to train and retrain health industry workers, respectively. The PDP, a center in UAlbany's Rockefeller College, strives to improve the skills and knowledge of the public workforce through a variety of programming.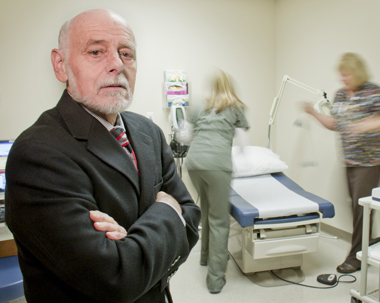 A $2.2 million state Health Department grant will be used to help alleviate a projected shortage of nurses, according to Eugene J. Monaco, executive director of the Professional Development Program, a center in UAlbany's Rockefeller College. (Photo by Mark Schmidt)
The New York State Department of Health (NYSDOH) has awarded PDP a $2.2 million grant to support these critical nurse training projects.
The 2010 New York State Workforce Management Report indicates that the anticipated shortage of nurses is a national problem that is expected to grow as baby boomers age. Roughly half of the nurses employed by the state of New York are older than 47, with 25 percent age 55 or older and only 13 percent younger than age 35. During the recession, as private hospitals close, the state's ability to recruit nurses has improved. However, the long-term forecast of a nursing shortage remains unchanged.
"The RN Training Grant from the DOH will help support training for new nurses so that there are sufficient qualified RNs to provide quality patient care," said Eugene J. Monaco, executive director of PDP and a public service professor. "In addition, the education investment to retrain current nurses through the RN to BSN/MSN Training Grant will bolster our current workforce to address the complex healthcare needs of today, and in the future."
The RN Training Project is intended to help bolster the field of qualified nurses. While federal grants and other tuition support programs help pay for the cost of tuition, many direct care workers cannot afford to pay for books and clinical supplies, which can sometimes cost more than $1,000 per year. Since this grant program can reimburse students for these costs in addition to tuition costs, more employees who work in participating health facilities may choose to pursue nursing and become RNs.
The objective of the RN to BSN/MSN Training Program is to encourage more nurses to obtain additional schooling. The program supplements the educational expenses of registered nurses currently employed in participating facilities, pursuing either a Bachelor of Science in Nursing (BSN) and/or a Master of Science in Nursing (MSN) degree.
According to Monaco, since its inception, the Health Workforce Retraining Initiative has awarded nearly $323 million to 462 grantees and trained or retrained more than 150,000 health care workers.
Two PDP staff members presented workshops at this year's NYSAEYC Annual Conference.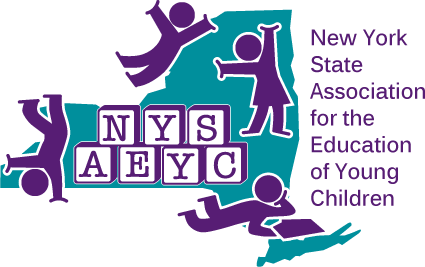 Two PDP staff members presented workshops at this year's New York State Association for the Education of Young Children (NYSAEYC) Annual Conference. The conference, held at the Hyatt Regency Buffalo and the Buffalo Niagara Convention Center, hosted this professional development event to over 1,100 child day care professionals. Conference presentations ranged from maintaining provider health to learning the latest research in child care related issues.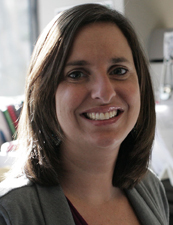 Christine Conboy, Sr. Education Specialist, presented a workshop entitled Relationships with Families. During this hands-on training, participants learned how to work with the families of children they care for each day. Through brainstorming sessions, group sharing activities, and role playing situations, participants learned strategies for collaborating with families. Strategies included: daily communication logs, emails, bulletin boards, invitations to families to help out during program hours or after hours, formal and informal family conferences, program policies, and staff schedules that allow interactions between families and providers each day. Resources and tools for helping all families feel included in programs were also given out.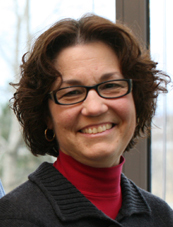 Torie Seeger, Principal Education Specialist, presented a workshop titled Adverse Childhood Experiences (ACE). Originating from a workgroup at the University at Albany, School of Social Welfare that originally introduced the research, the workshop was an introduction of the Adverse Childhood Experiences (ACE) study and some findings from its researchers; Drs. Felliti and Anda, as well as a review of additional studies and some practices and treatment strategies that have since taken place as a result of the original Felliti and Anda study. The ACE study, found at http://www.cdc.gov/ace, demonstrates the proclivity of negative health-related behaviors by adults exposed to certain childhood experiences. The study also posits how health care, social services, mental health and other therapeutic treatment services can appropriately help these adults when they are all working in their own "silos" with little to no communication/cross-over on behalf of the adult's whole well-being.
Both of these workshops provide reflection for providers to improve their own day-to-day practices with children and families, and how to improve the health of children and adults served, thereby improving the health of society as a whole.