PDP Provides Technical Assistance to Kenyan Parliamentary Center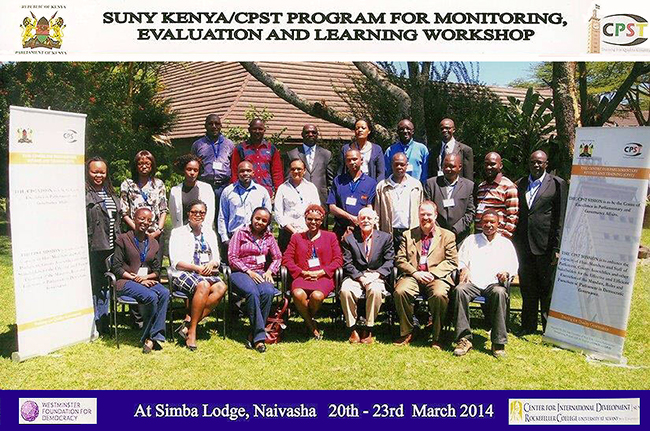 In collaboration with the SUNY Center for International Development (CID), PDP Executive Director Eugene Monaco and John Thompson of the Child Welfare Program travelled to Kenya to conduct training and technical assistance to the Centre for Parliamentary Studies and Training (CPST). Eugene and John partnered to deliver interactive workshops on needs assessment strategies and trainer certification programs. In addition, they also held discussions with CPST about best practices in the development of online course content.
CPST was established by the Parliament Service Commission in December 2008 to be a one-stop specialized resource center for the training and capacity development of both the Members and staff of the Kenyan Parliament. It was also established to serve other stakeholders who may be interested in gaining an appreciable understanding of the Parliament and to the Parliaments in the East African Community, the Great Lakes Region and the Continent of Africa at large.
"This was an excellent opportunity for PDP to collaborate with CPST and members of the Kenyan government on how to apply policy to practice in ways that produce meaningful change," said Eugene Monaco.
CPST identified needs assessment and trainer certification as high priorities in their on-going monitoring and evaluation efforts. PDP first met with staff of CPST when they visited Albany, New York in the summer of 2013.
PDP would like to thank CID for their valuable guidance and support during this unique collaboration.