2019 Annual Award Recipients
PDP Executive Director's Award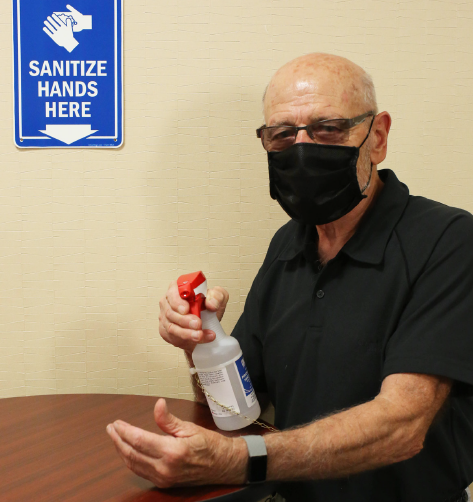 PDP Staff
"I must say that I'm extremely proud of the way in which PDP transformed itself overnight into an online learning organization.
I remain astonished by the resolve and effort everyone has provided to keep PDP going in these difficult times. I am so proud of the collective accomplishments of everyone as you have readily adapted to the new way of working. Therefore, I want to recognize the entire PDP staff for all of your efforts by presenting this year's Executive Director's Award to All PDP Staff! Thank you for all you do in support of PDP's mission." —Gene
PDP Outstanding Team Award
CONNECTIONS Placement Build Team
Team Members: Doreen Bailey, Bryan Bee, Darlene Cardillo, Liz Cassidy, Andrew Cooper, Kelly Farmer, Rudy Felder, Tricia Gagnon, Stephen Guckemus, Catherine Klose, Donna Larimore, June Mastan, Tammy Morrissey, Joe Padua, Patty Seeberger, Brian Townsend, Leigh Yatto.
The CONNECTIONS Placement Build Team helped to launch the Placement Module, which is used statewide to assist with matching children with the most appropriate foster care setting. It standardizes the placement process, provides more stability, and positively impacts children's safety, permanency, and well-being in foster care.
This team worked diligently to develop training materials, a job aid, and tip sheets. They assisted with training database updates to accommodate the aggressive rollout, manually registered pilot trainees, delivered training across the state, and managed print production. They participated in frequent communications with OCFS Child Welfare and Community Services, Administration for Children's Services (ACS), Bureau of Training and Development, and other project members.
The team provided training and support to over 6,500 trainees via 243 classroom training deliveries and 195 Webex training deliveries, including trainings outside of normal work hours (ranging from 6:30 a.m. to 10 p.m. start times) to accommodate ACS's staff schedules.
PDP Outstanding Trainer Award
Pat Beck
Sr. Education Specialist
Health and Safety
Pat Beck provides training, coaching, monitoring, and recertification to help ensure high-quality health and safety training and compliance with PDP's Health & Safety Program standards. Pat recently revised the Health & Safety Training curricula for family day care (FDC) and group FDC providers and for day care center, school-age child care, and enrolled legally exempt directors to more accurately reflect trainer experiences, her own field observations and training expertise, and feedback from OCFS. Pat's expertise is also reflected in the evaluation data, which show 100% of respondents indicated that the support from the PDP program staff during and after the training was sufficient. Pat is well organized, creative, and highly respected by her colleagues. Her ongoing commitment to excellence in training, tracking, and analyzing training delivery data and performance, as well as her decades of experience in the early childhood field, inform her actions and attitudes every day.
PDP Outstanding Professional Staff Award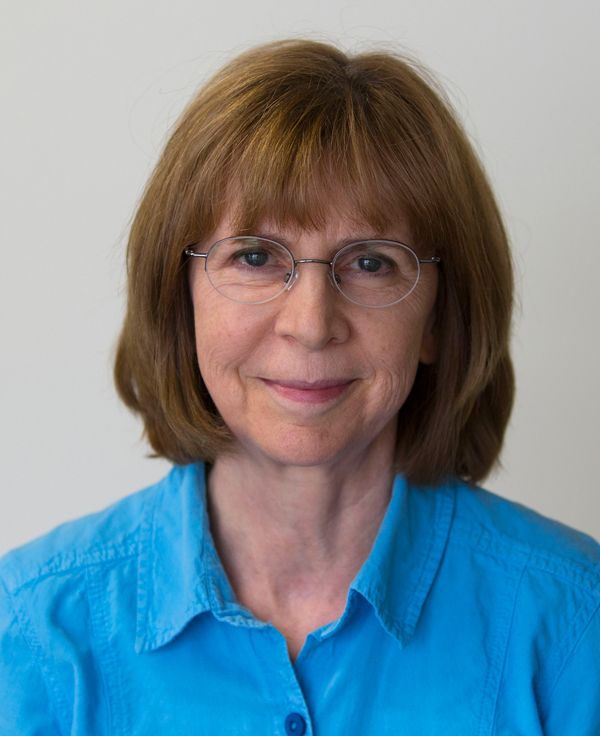 Penny Kurtz
Training Program Coordinator
Instructional Technologies
Penny is a Training Program Coordinator and master e-learning course designer and developer with the Instructional Technologies Unit. Penny has a unique blend of instructional, graphic, and technical design skills that she uses to build high quality e-learning projects. Penny continues to develop her already advanced skills in Lectora and refine her interface design skills by synthesizing ideas about accessibility and usability with unique visualizations that link to the subject matter. Under a pressing timeline, Penny applied her instructional, graphical, and technical design skills and highly efficient workflow to create two micro learning modules for the Center for Disease Control (CDC) and the NYS Department of Health's AIDS Institute. She did this while also providing SCORM packages to the CDC for 18 learning modules to be installed into a CDC-owned learning management system. In preparation for moving these 18 modules, and at the request of the CDC, Penny updated all the curriculum for 18 modules. This was quite an intricate process to manage, but Penny handled this with expertise and finesse. Penny receives many compliments and expressions of gratitude from colleagues and coworkers for her thorough, professional, and top-quality product she delivers.
PDP Outstanding Administrative Support Staff Award
Amy Kerr
Administrative Assistant II
Child Welfare
Amy is a critical member of the Child Welfare Department; her work on the Child Forensic Interviewing (CC31) and the Youth Development and Runaway Homeless Youth Training Project (YDRHY) are of particular note this year. Amy possesses multiple talents and skills that have contributed positively to her projects. Amy displays effort above and beyond her required duties, and as a result the Child Welfare Department has consistently had the actors needed for trainings, webinar participants' questions are responded to quickly and with knowledge, and course registrations are managed with accuracy and expedience. Amy's organizational skills contributed to the success of two Learning Exchanges—the Spring Directors' Retreat and the Fall Youth Wellbeing Summit on YDRHY. Amy facilitated a seamless registration process, despite not all attendees being in the registration system.