PDP's Periodical
Our periodical, the PDP Communiqué, provides timely and critical information, best practices, and valuable insights about the education and training fields, as well as relevant developments in the larger academic and public service environments. With articles written by practitioners and scholars from diverse settings, the PDP Communiqué informs and sustains inquiry and conversation related to individual and organizational performance in our rapidly changing world.
Volume 39, Fall 2017
Today's Performance-Driven Workforce Requires Coaching and Mentoring
by Eugene J. Monaco—Executive Director and Public Service Professor, Professional Development Program
Coaching and mentoring have become integral components of human capital investment for organizations. Today's workplaces require high-performing employees to meet measurable performance goals. Effective coaching and mentoring lead to this end.
Forword-thinking organizations embrace coaching and mentoring programs because their leaders understand that effective coaching and mentoring ensure sustained organizational progress, which benefit both mentors and mentees.
(continued in the PDF version)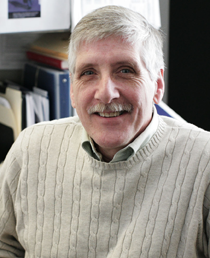 Interview With Peter Kircher

Peter Kircher retired from PDP after 36 years. He came to PDP in 1981 as a trainer and subject matter expert in the Department of Temporary Assistance Training.
Peter distinguished himself as a master trainer, subject matter expert, coach, mentor, and curriculum writer for OTDA and OCFS training programs. Peter developed and delivered training institutes and specialized programs related to employment and economic supports and served as the project leader for several programs.
(continued in the PDF version)
News & Views
Words from some of our annual award winners
(continued in the PDF version)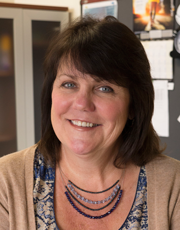 EIP Coaching
by Colleen O'Grady—EIP Manager, Professional Development Program
The Educational Incentive Program (EIP) has evolved over the years as PDP seeks new and better ways to use scholarship funds to advance the professional development of child care providers in New York State. In recent years, more scholarship funds have been issued for College Credit-Bearing and Early Childhood Credentialing programs than for stand-alone workshops. This shift toward more formal education involves learning facts, concepts, and principles in a more comprehensive way and over a longer period of time to establish a foundation to provide higher-quality child care. In 2017, with support of the NYS Office of Children and Family Services (OCFS), PDP continues this EIP transformation by recognizing coaching as a valuable and supported method of professional development. Research shows that effective coaching leads child care providers to be more intentional in their practice and leads to positive child outcomes.
(continued in the PDF version)
Also in this issue:
PDP Staff Retire
Did You Know?